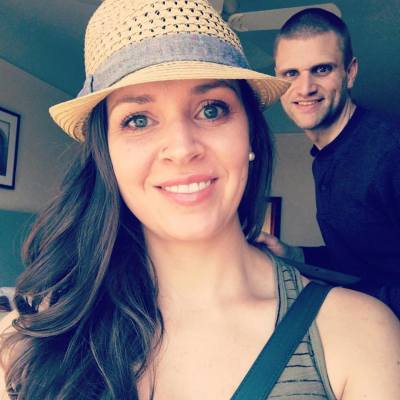 Your home should be your happy place.

​ Somewhere you can go to relax and get away from the world. A place to call your own. I feel like many people put off home renovations because the time and money involved. I'm here to show you sprucing up your home doesn't have to cost thousands of dollars or take up all of your time. I'll show you how I am working to create my dream home in my spare time with my spare change. 
Check Out My Latest Posts
Wardrobe Overhaul
Bathroom Reveal
Ashley's Room
Ty's Room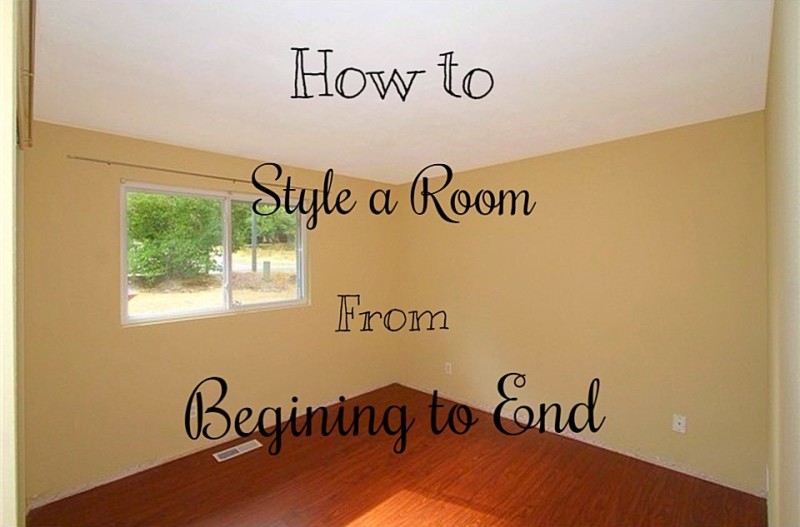 As I start looking forward towards finishing some of the spaces in my house, I am faced with the task of making what feels like 1 million decisions that might not even matter. I'm currently working on the design of "My Room." I've got the closets built and ready to be finished…by what color, the walls, maybe an accent wall and don't even get me started on curtains, those involve color, pattern, style, texture, it's too much… Why is this so hard? I need a theme or at least a slight sense of direction before I can start making these decisions. How do you take a completely beige blank slate and turn it into a beautiful cohesive looking room?
I feel like this is one of the most difficult aspects of design, how to make your entire room or house feel "put together." You see pictures in magazines and big reveals on T.V. or go to a friend's house and everything seem so chic but then you get home and feel like you just have a hodge-podge of miss-matched furniture with no style. For me, my house does not get that way over night. Oddly enough, I put a lot of thought into making my rooms look effortlessly styled. I might be guilty of over-analyzing but I end up with a cohesive look that I'm happy with so in the end it's worth it to me. Let me share with you some of my tips to getting that perfectly styled room.
My SPace
Seen above as the boring beige blank box is what my room looked like when we first morved into this house. Since then I have added a wardrobe closet and taken out the original closet. Instead of beige it is now primer white and waiting for me to do something to it.

The only thing I know about this space is that I want it to be dramatic and girly, after all this is going to be "My Room". The space is going to be used as my closet room and my office. Since I do actually plan to work and write in there I want it to be a space that inspires me and a place where I want to spend time. This room is 100% just for me and I want it to reflect my personality and the things that I love. That already sounds like a lot of work…So how do you even go about planning a room like this?
Step One
W
ell it's time to look for some inspiration, or some people know it more as Pinspiration. I don't know about other people/designers but for me this is not something that happens overnight. It takes me a little bit of time to build the design and layer the room with the perfect amount of style without crossing the line to over-done.
My first stop when I'm trying to pull a room all together is Pinterest. I will start to pin room ideas long before I plan to actually start putting the room together.
When I'm actually ready to start shopping for the room, picking paint colors and such, I'll sit down and scroll through that room's Pinterest board. But now instead of looking for general design ideas, I look for specific patterns and themes. On this board I've pinned lots of pink paired with dramatic black and white graphics, gold accents, with lots of white/neutral textures. One thing in particular that catches my eye is this picture of flowers with lots of bold colors. I think this is the perfect jumping off point for this room. I'm not going to tie myself to all of these exact colors but it gives me a good idea of where I want to go.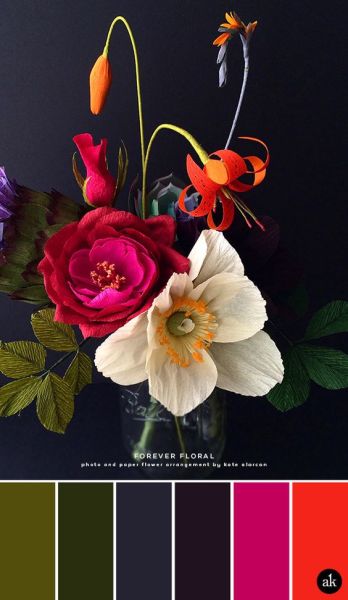 I know this photo doesn't scream light and airy but I can just imagine these colors sporadically draped through a room of white and cream, adding that tiny touch of life that it needs. I love the bold hues and the dramatic pairing of hot pink and olive green, I think it will add such a nice sophisticated touch to my very girly office. 
Step Two
How to use your inspirational piece in your room.

For this particular picture, I could cut off the bottom and use this exact photo in the room, maybe on a gallery wall. For me, this photo isn't really my style and not something I would naturally pick. Since I was atracted to the colors in this photo I'm going to look for a piece that uses a lot of these colors and has the same feeling as this picture but something that is more my style. A lot of times the easiest thing to use for inspiration is fabric. Find a throw pillow that gives you the same feeling or some draperies, really you can use anything that elicits the same tone. I found and fell in love with this quirky picture of Albert Einstein. As you can see, the pictures are completely different but the color story is the same. I could pair this canvas with the first photo and they would coordinate well together. And an added bonus, if you know me, you know I'm kind of a nerd so Einstein is the perfect photo for my office. And this will be the ideal jumping off point to my room.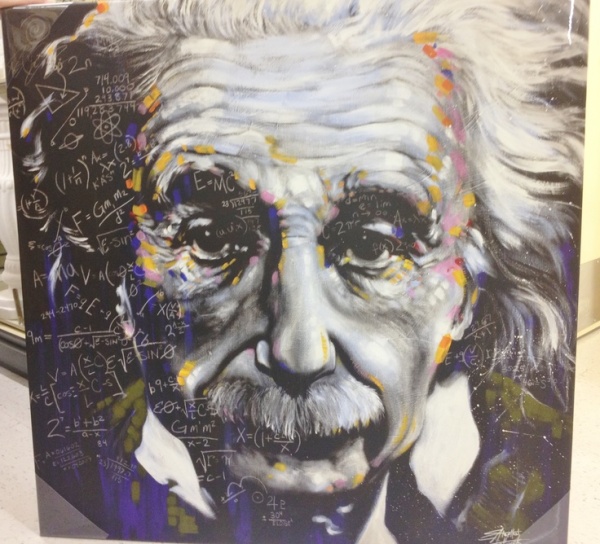 (I feel like the colors look a little bit muted in this photo, but I think you get the idea) 

Using my inspiration piece I now need to pick the other colors that are going to go into the room.

The main colors I need to choose are: the Cabinet Doors, The Walls, and The Curtains. Inside the wardrobe cabinet I have used a hot pink color for my chest of drawers. Not exactly a color from the picture but I think it goes with the story. The picture has a lot of grey components and I want to use that to tie it to the wardrobe on the opposite wall. I think I'm going to take one of the medium/dark grey shades and use that for the cabinet doors. Here is where you want to be cautious of the color's undertone. I think the Einstein picture has a lot of cool tone greys, if I pick a grey with a red undertone it's not going to coordinate very well. If you aren't sure what the undertone is, bring the item with you when selecting paint samples and the paint associate should be able to help. In this picture, I think it's pretty easy to see I would pair this photo with a grey-white rather than a cream-white. If it was a "warm" picture, cream would be my neutral color of choice. For the walls, I think I'm going to stick with my original plan and go with a soft pink color. Again, talking about tone, I'm going to go with a cool grey toned pink to make the room feel more sophisticated rather than a warm pink that could give off a nursery vibe. The curtains is where I'm going to be boring again, I just love crisp white draperies. I don't know why but I think there is something so fresh about them. And since this room is on the front of the house I like all the drapes to be the same color, to give a more uniform look from the outside.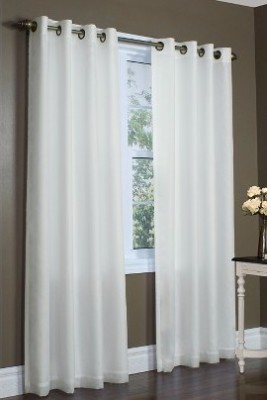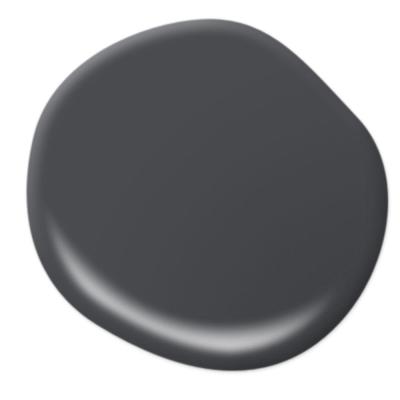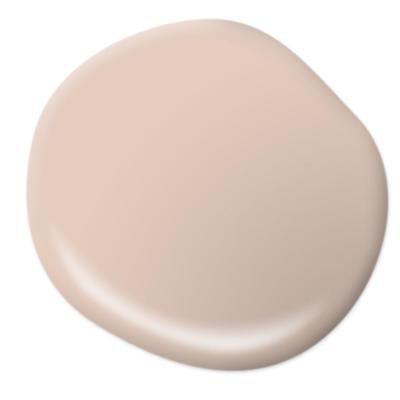 I know it's so hard to get an idea of paint color from two little blobs but this is the part where you have to do two things. A. use your imagination and B. test all your possible paint colors before you buy things. If I get 5 gallons of this pink color home, after I have purchased throws and rugs and pictures and lamps to coordinate, what happens when I get it on the walls and hate it? What I'm explaining now is the planning phase, if you get some of the colors home and realize that you hate pink don't be afraid to change your mind. It's ok. Heck, next year when the floor get put in and I'm ready to complete the room, I might hate this color combo...it's not the end of the world. But putting all this stuff together now will give you a good idea of what to expect when you get it all put together. 

Ok, I think that covers the big color decision in the room. Now it's time to think about the "medium" pieces in the room.

For this room, I'm talking about the rug, the desk and the office chair, these items are the next biggest thing to draw the eye. Since, eventually we're going to have dark hardwood floors I want to do a light/neutral rug to keep the small room from feeling too dark. I haven't picked the exact rug, but I'm thinking something like this. It's neutral but still offers some visual interest with the texture.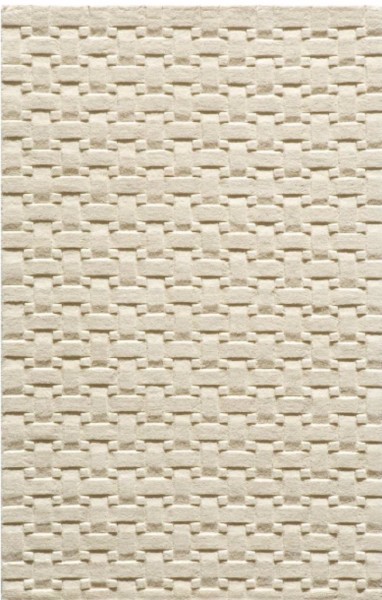 Part of the desk decision was pretty easy. These legs where left in the garage by the previous owner and I knew they would be the perfect dramatic piece I was looking for. I'm going to clean them up and give them a fresh coat of olive green paint and they will be perfect for my room. Since the legs are kind of odd dimensions I'm going to have to create my own so the possibilities are endless. I think the color of the top will be determined when the room is completely together but for now I'm leaning towards gloss white. And finally the chair, I found a chair that I love at Ikea and it happened to be on super clearance discount so I think I paid $15 for it. It's pretty basic and black. I might leave it and just put a throw over it or I could be fancy and paint it. Either way, I think I'm going to keep it a dark color to tie into the other darker colors, I might take the opportunity and pull in some of that deep navy color too.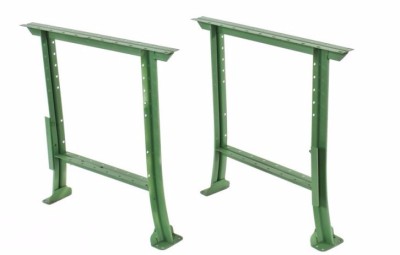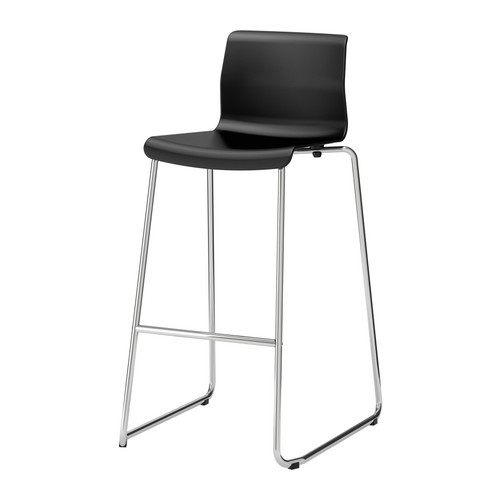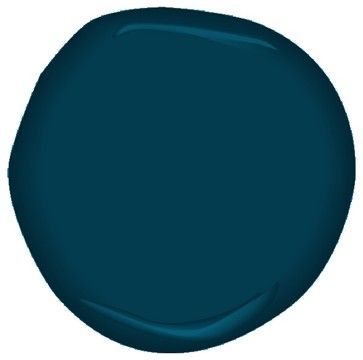 The small stuff is normally the last item on the list. I don't put too much thought into a lot of this stuff. However, one of the small things that will get a lot of attention are the lamps. Since we don't have any overhead lighting in this house, it's all switch operated lamps, lamps are a crucial design aspect here. The desk is a little oversized so I think I'm going to try and get away with big dramatic lamps and I might also add some lighting in the corner behind my desk. Something light and airy but dramatic of course. Beyond lighting, I've got one big wall to find art for and a few desk accessories but normally that's kind of an "I'll know it when I see it" rather than a planned purchase. I'm thinking I'll go neutral for everything on the desk, light colors and add more color in the wall art for the big long wall opposite my desk.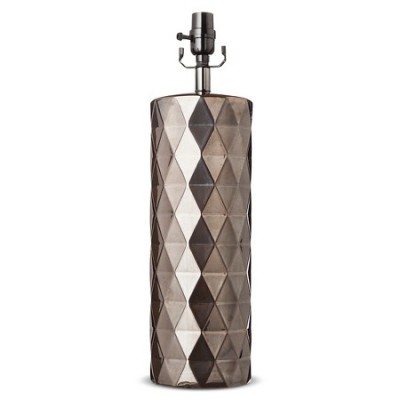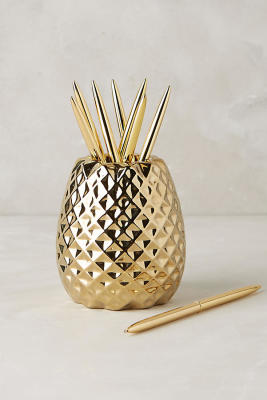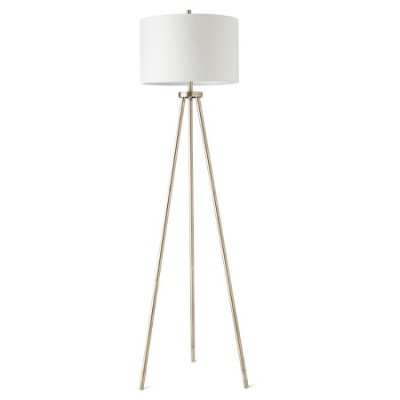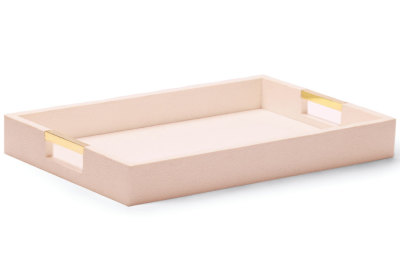 Extras. One thing I will be paying close attention to is the textures I'm putting in the room. I'm typically pretty boring and wind up with a lot of flat textures but I'm trying to fix that. But I'll let you know how that goes....Another thing is molding and the door. I've been toying with the idea of painting the molding in this room a different color, stepping what out of my comfort zone and maybe going with grey, I'm not sure yet but just another thing rolling around in my head. I am so far from thinking about the door and molding's I've got a while to stew on it.  
With a graphic board like this, I can get a rough idea that the components I have chosen for the room are going to go well together. I have simply put the bigger items and nothing sticks out as being odd or out of place when it's all together. You do have to use a little imagination and picture the table legs and the chair painted. If I was really crafty I could change that in PhotoShop but I'm not that ambitious. You can see I've still got a little work to do as for as layer smaller items but I can rest easy knowing this design is done. Now I just have to wait and put it all together.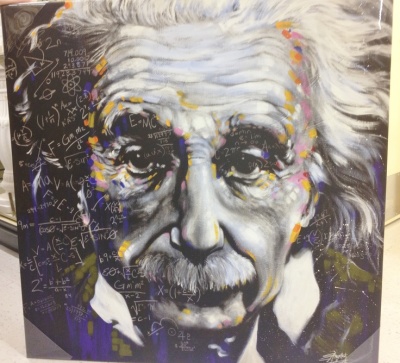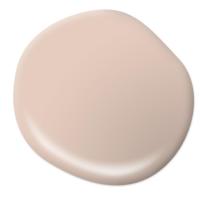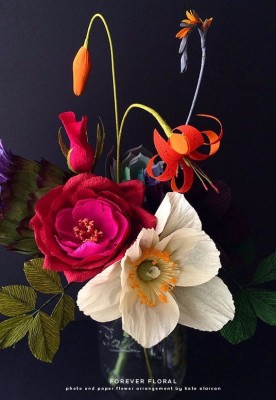 Ashley's Pretty N' Pink Office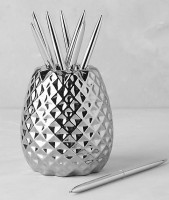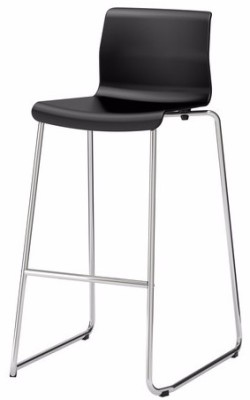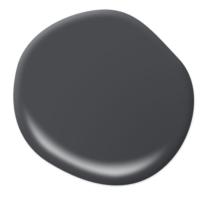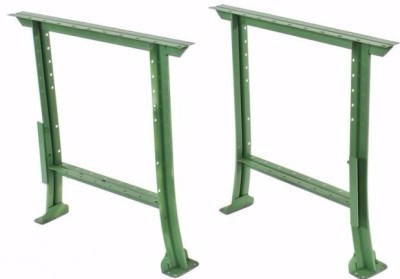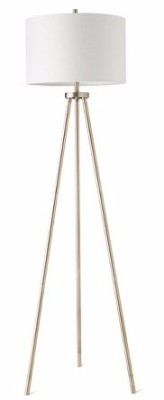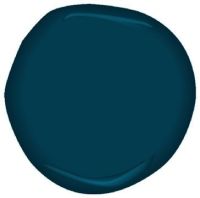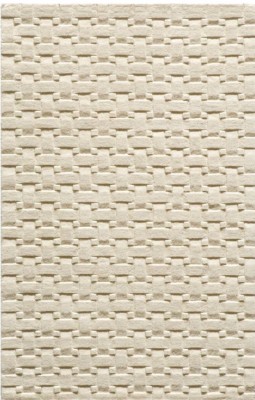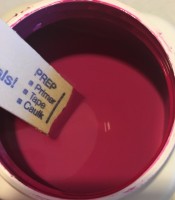 Have any rooms in mind that need a complete overhaul?

I'd love to hear what you have planned!