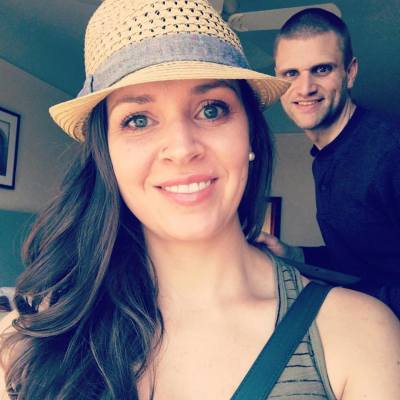 Your home should be your happy place.

​ Somewhere you can go to relax and get away from the world. A place to call your own. I feel like many people put off home renovations because the time and money involved. I'm here to show you sprucing up your home doesn't have to cost thousands of dollars or take up all of your time. I'll show you how I am working to create my dream home in my spare time with my spare change. 
Check Out My Latest Posts
Wardrobe Overhaul
Bathroom Reveal
Ashley's Room
Ty's Room
The Living Room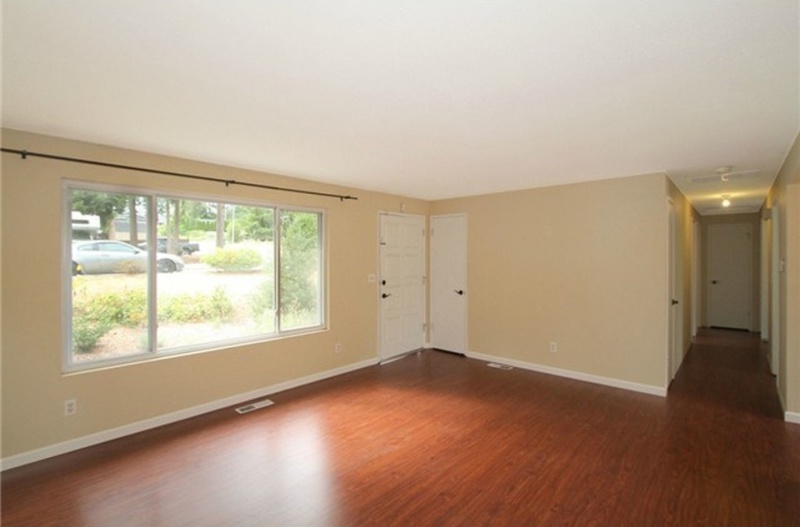 This is the room you first walk into and the room where we spend a lot of time meaning that it needs to be beautiful and super functional. It's got a nice big window that lets in a lot of afternoon sun but that's about the only thing going for it. This boring box of a room is going to see a lot of changes to become a room that we hopefully love and want to spend a lot of time in. It's already gone through some minor changes but I think at this point we've only made things worse. Take a look at what it looks like now and the end goal. 
The Family Room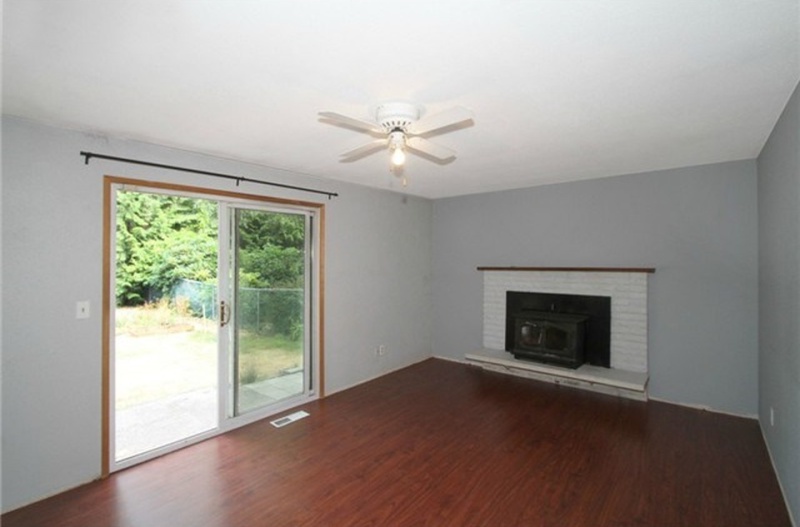 I loved this room when I first toured the house. It was such a nice surprise of extra space when I turned the corner from the living room. However, once we moved in we realized that we would probably never use it. We could have used this as our TV room and had the real living room be more formal but we're not those types of people to have a room we never go in. Eventually throughout all the planning I realized that this space would make a killer dining room. It's big, the fireplace would be such a nice accent and it opens right out to the back yard. Take a look at what this room looks like now and the plan for it in the near future. 

The Dining Room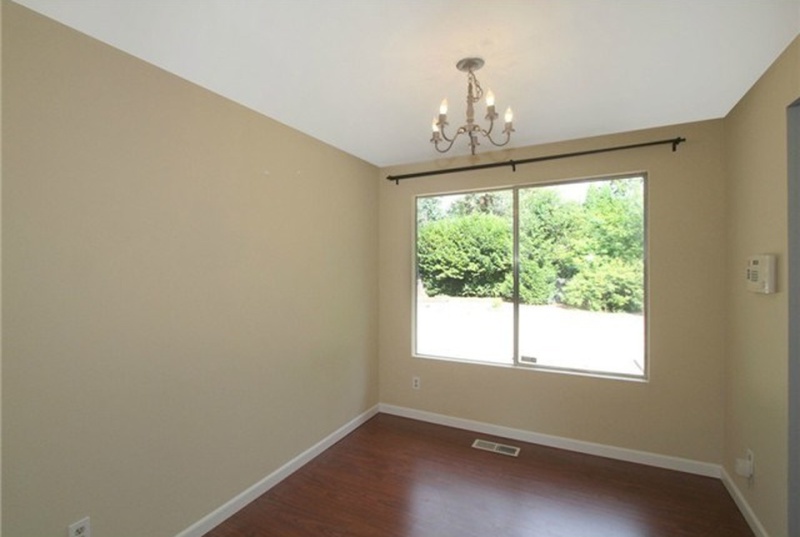 I always joke that this room is going to go through the most dramatic change of all because we're going to do one big magic trick and make it disappear. It, of course, didn't make sense to have two dining rooms so We're planning to divide this room and add some extra space to the kitchen, bathroom and add a new coat closet. This decision make our floor plan a million times better and the house so much more functional. I don't think we will ever miss this room but I am dying to see what my MIL does with the chandelier she asked to keep…

The Kitchen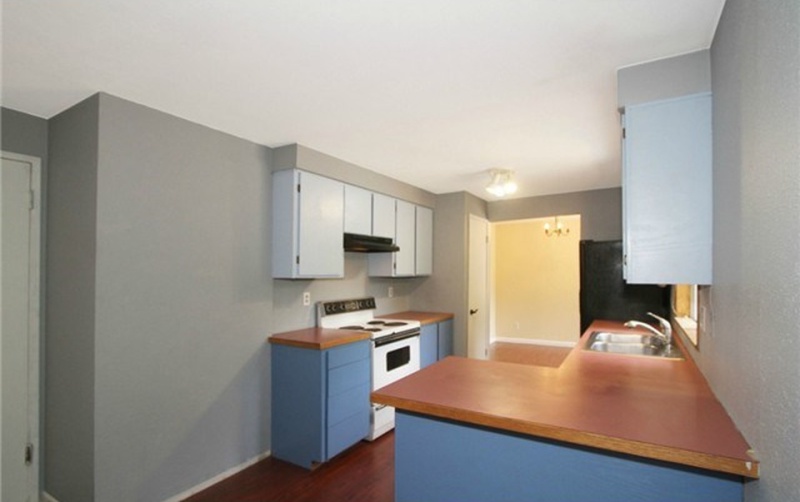 I am counting the days until we can rip out this outdated and less than functional kitchen. It's so closed off from the rest of the house and so cramped that it's not enjoyable to cook in there at all. Before we moved in we did some basic updates to make it a little less awful but it didn't help with any of the poor functionality it just made it look a little better. We have some major plans for this room. 

Hallway Bathroom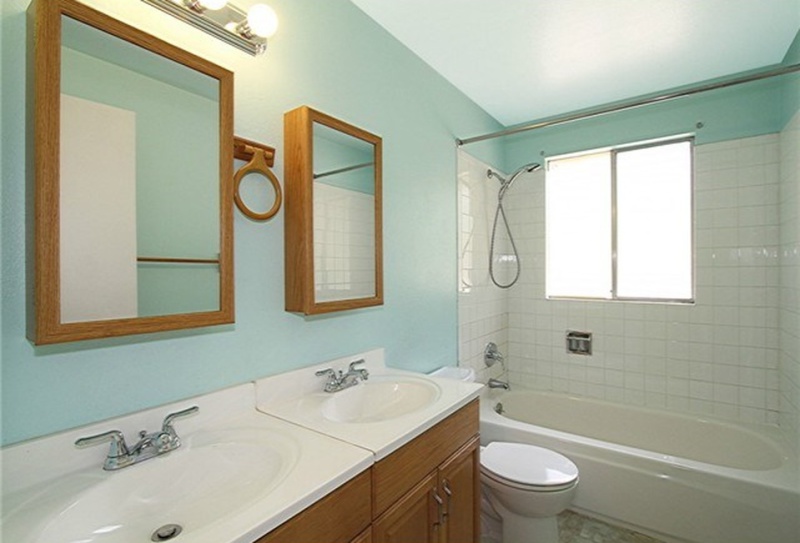 I always like to keep in mind that the main bathroom is the one room in the house that everyone will see-so it better be good. And this bathroom will one day be great, today is not that day but we're getting close. This is one of the room where the photo was heavily edited and basically didn't look anything like the listing photo. It was mint green, awful, kind of dirty, and not very big for being the only full bathroom in the house. We did decide to take some room from the old dining room to add a little extra space in here and I can already tell you that was the best decision I've ever made. Check out our bathroom update here!

Our Rooms* 

*Let me give these rooms a little bit of a preface. Ty and I each have what we call "our own rooms" in the house. We have a three-bedroom house and zero children so Ty and I have each taken over one of the spare rooms. We do not sleep in separate beds, we sleep in the Master bedroom or "Our Room" as it's often called. But, we each have too much clothes to share one standard closet and we used to get ready at very different times so it was a pain to try and get ready in our room without turning on the light or making noise. Even though we share everything it's nice to have a little piece of the house that is our own a luxury that we missed while living in our one bedroom condo.

Ty's Room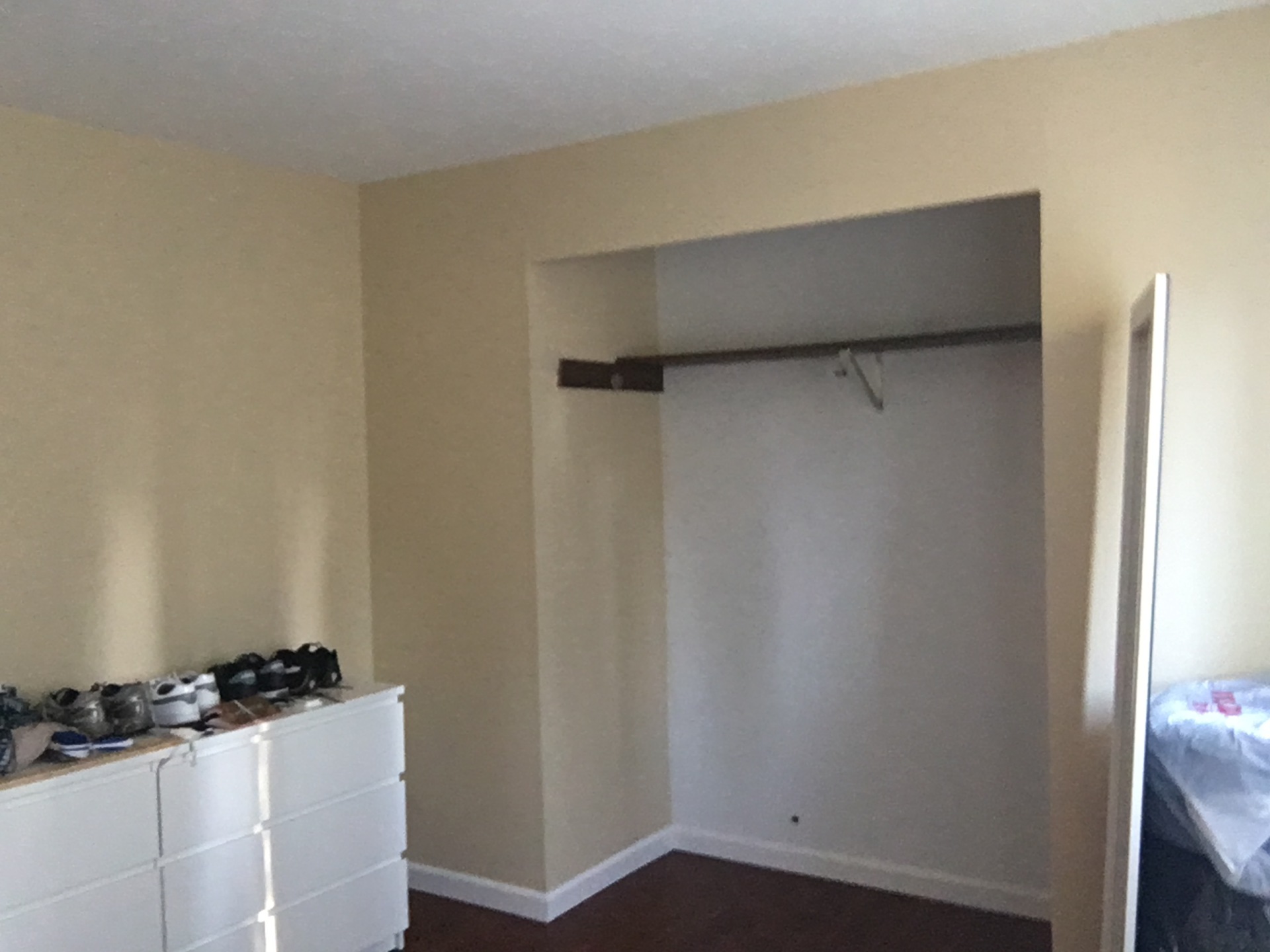 This room is where Ty keeps his clothing and it's also going to be our guest room when we finally get around to furnishing it. This room has changed a lot and become so much more functional for our lives take a look at what it looks like now. 

Ashley's Room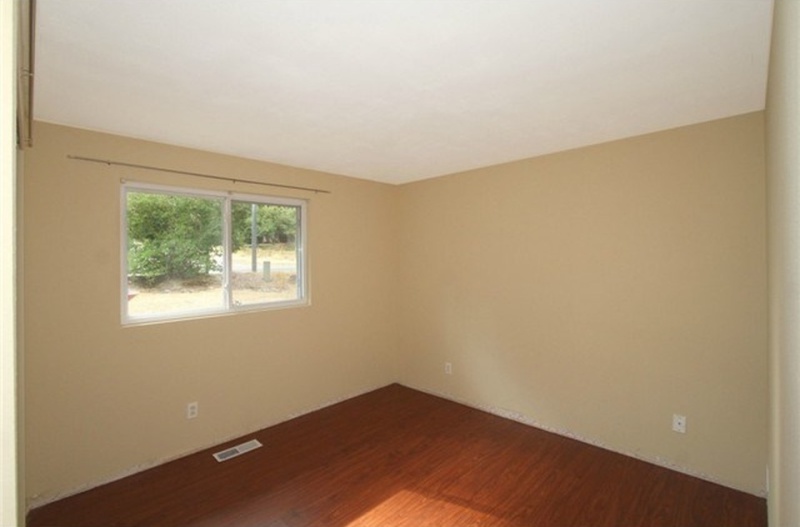 This is where I have my closet and it will eventually be an office for me but first we have to find furniture. This room got a huge closet makeover but the transformation is far from complete. Take a look at what I've done so far. 

The Master Bedroom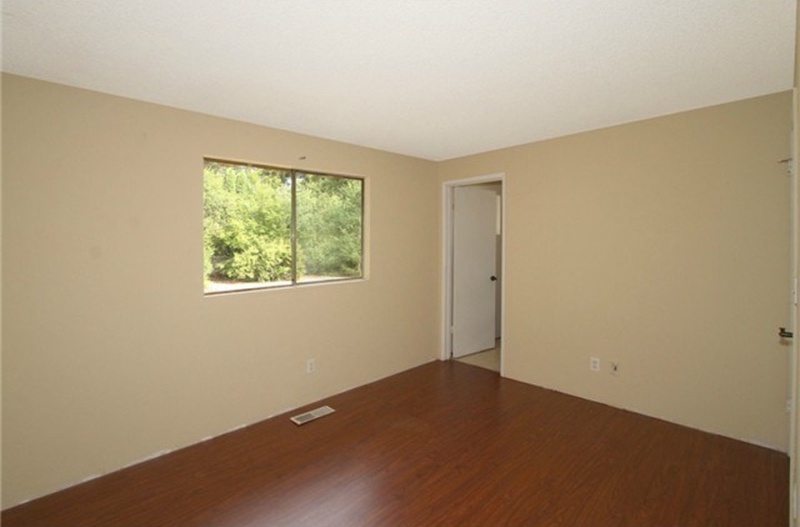 This is what we call "our room." This room has already gone through big facelift and is far from done. Aside from being in desperate need of décor we've still got a few tricks to make this space a little more enjoyable despite being pretty small. 

Laundry Room/Hallway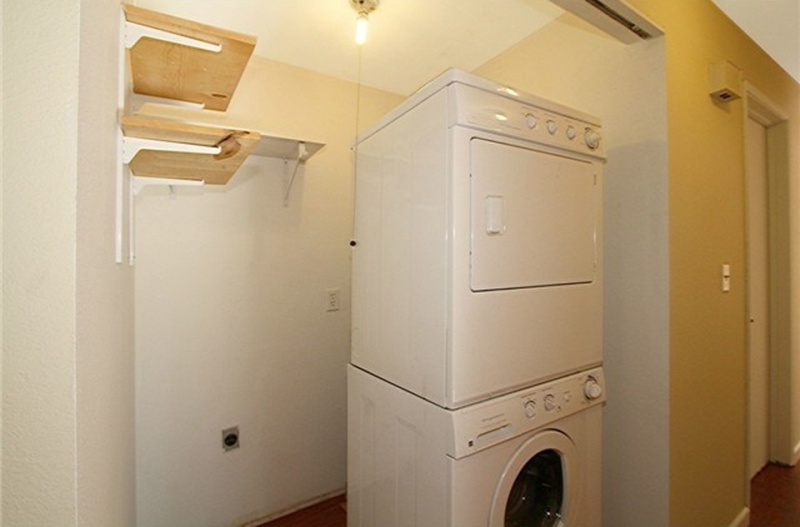 I feel like the hallway seems to be a weird/insignificant space to dedicate an entire page to but there have been so many changes I felt like it was worth mentioning. I intelligently (insert eye-roll here) decided to take out every closet in the main part of the house, all at the same time. During the time we didn't have closets, it felt like the worst decision ever! But now that most of the closets are back and functioning it was the best decision ever. We had a lot of closets in the house (seriously, 4 in just the hallway) but none of them functioned particularly well so they all felt like a big waste of space. Check out my solution and see how we turned 4 worthless closets into 3 high functioning spaces. 

The Outdoors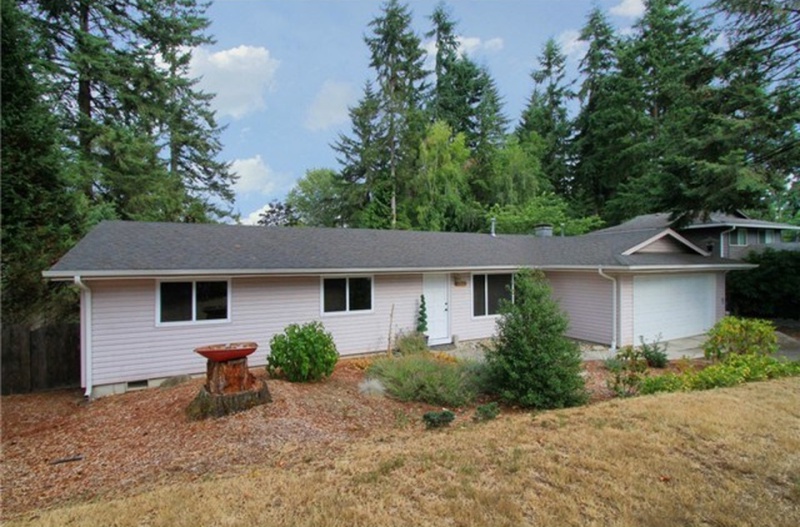 The outside of the house is so dreadful I seriously feel bad for our neighbors. It has awful pink vinyl siding, the landscaping is worse than awful and the drive way is literally sinking...it's seriously all bad. Luckily, we have a plan! Sadly, we have a while until we can start working on said plan. Sorry neighbors, you have to stare at the Pink Panther house for a little bit longer. But it will totally be worth the wait. I swear!