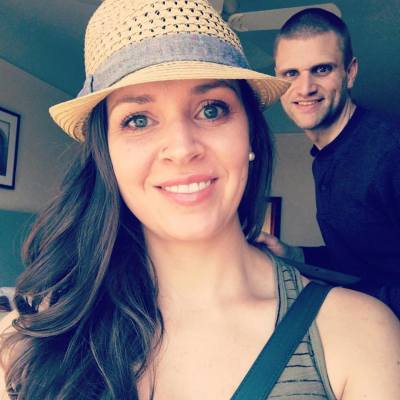 Your home should be your happy place.

​ Somewhere you can go to relax and get away from the world. A place to call your own. I feel like many people put off home renovations because the time and money involved. I'm here to show you sprucing up your home doesn't have to cost thousands of dollars or take up all of your time. I'll show you how I am working to create my dream home in my spare time with my spare change. 
Check Out My Latest Posts
Wardrobe Overhaul
Bathroom Reveal
Ashley's Room
Ty's Room
Wardrobe Overhaul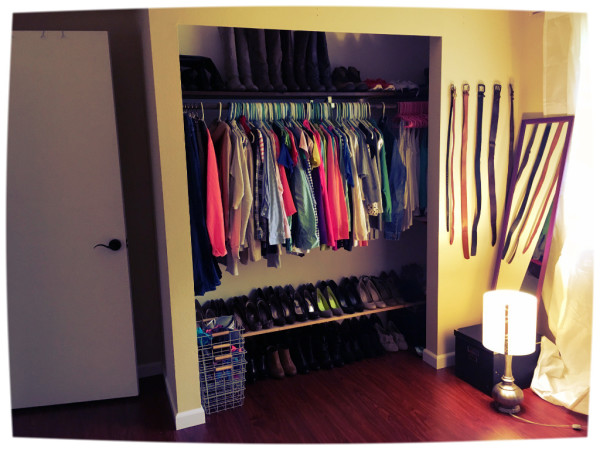 This is my closet....



This is one sad excuse for a closet, especially for a clothing lover like myself. I will be the first to admit I love everything fashion: clothes, shoes, accessories, especially scarves…I LOVE scarves but we'll come back to that later.

To be completely honest, this is only about half of clothing and none of my accessories. Most of my stuff is in another room in some cubbies that I have to dump anytime I want to find anything. As you can imagine it's not ideal to have your clothes in two separate rooms. It makes getting ready while Ty is still sleeping a little bit of a nightmare. Soon that will all change.

For me this project is a must. My clothes end up all over the place because I have no good way of organizing it. I've been thinking about and planning this project for months trying to figure out the best use of space. But I think that deserves a bit of a back story.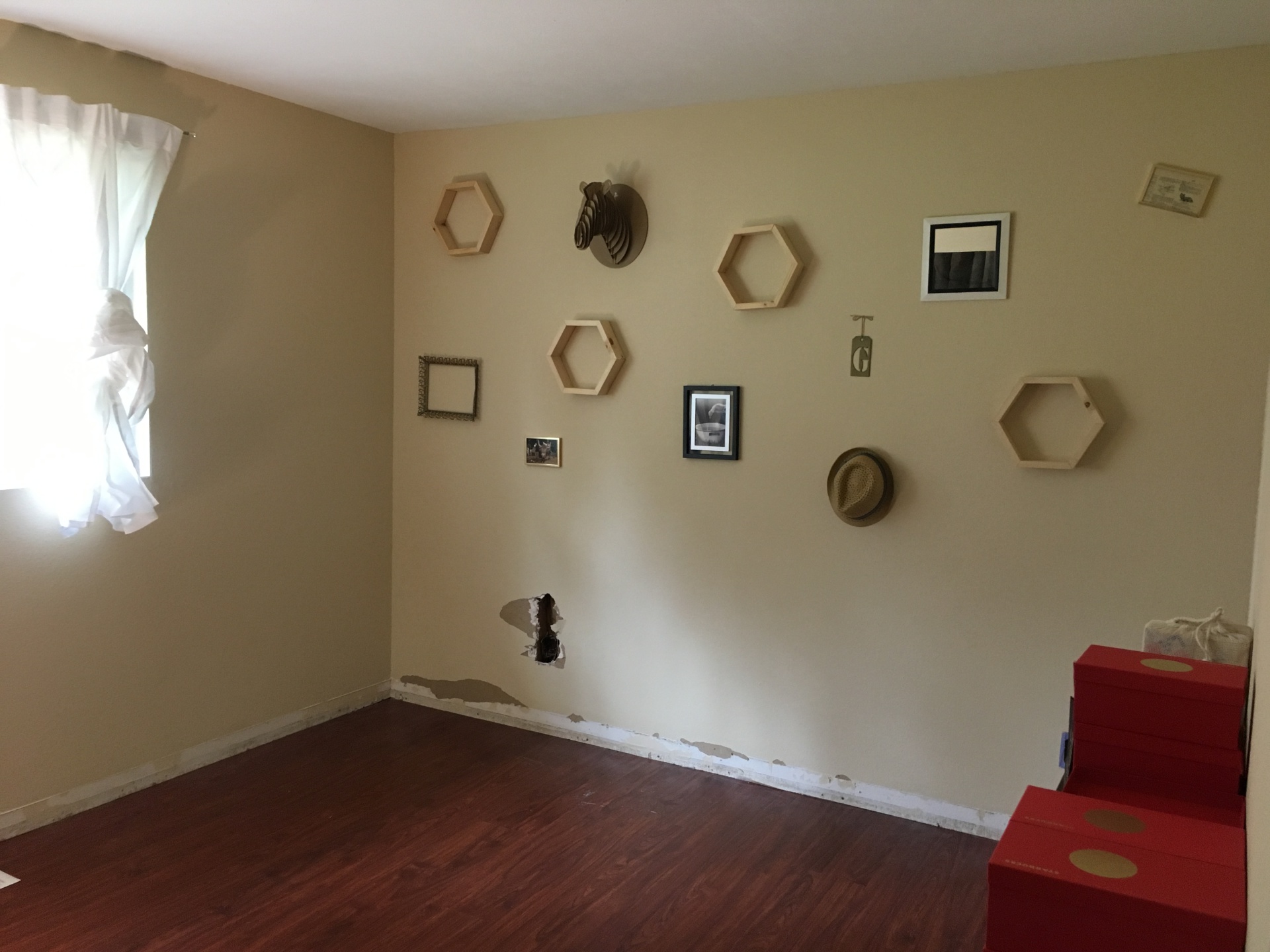 Before...
123.5 inches of wall space to make one amazing closet!
After doing some research, I discovered that the minimum suggested closet depth is two feet. I wanted to keep as much space in the room as possible so two feet it was going to be. I knew that I wanted to put the new flooring right up to the front edge of the cabinet so I cut the plywood to 2' and screwed it to the current subfloor.

For aesthetics sake, I knew that I wanted to have three cabinets side by side. So I would need to build three cabinet bases and install them individually. The base construction was done with simple 2x4s and wood screws. Each cabinet based ended up being about 41" wide and of course 24" deep.

 I know a lot of people like to cut all their pieces at once then assemble everything. However, that gives me anxiety. I like to measure, cut, and install as I go to make sure everything is going to fit. Thankfully I decided to cut and build each base one at a time. The final base ended up being a ¼' smaller than the other two. I'm ok with the variance so I decided to leave it alone.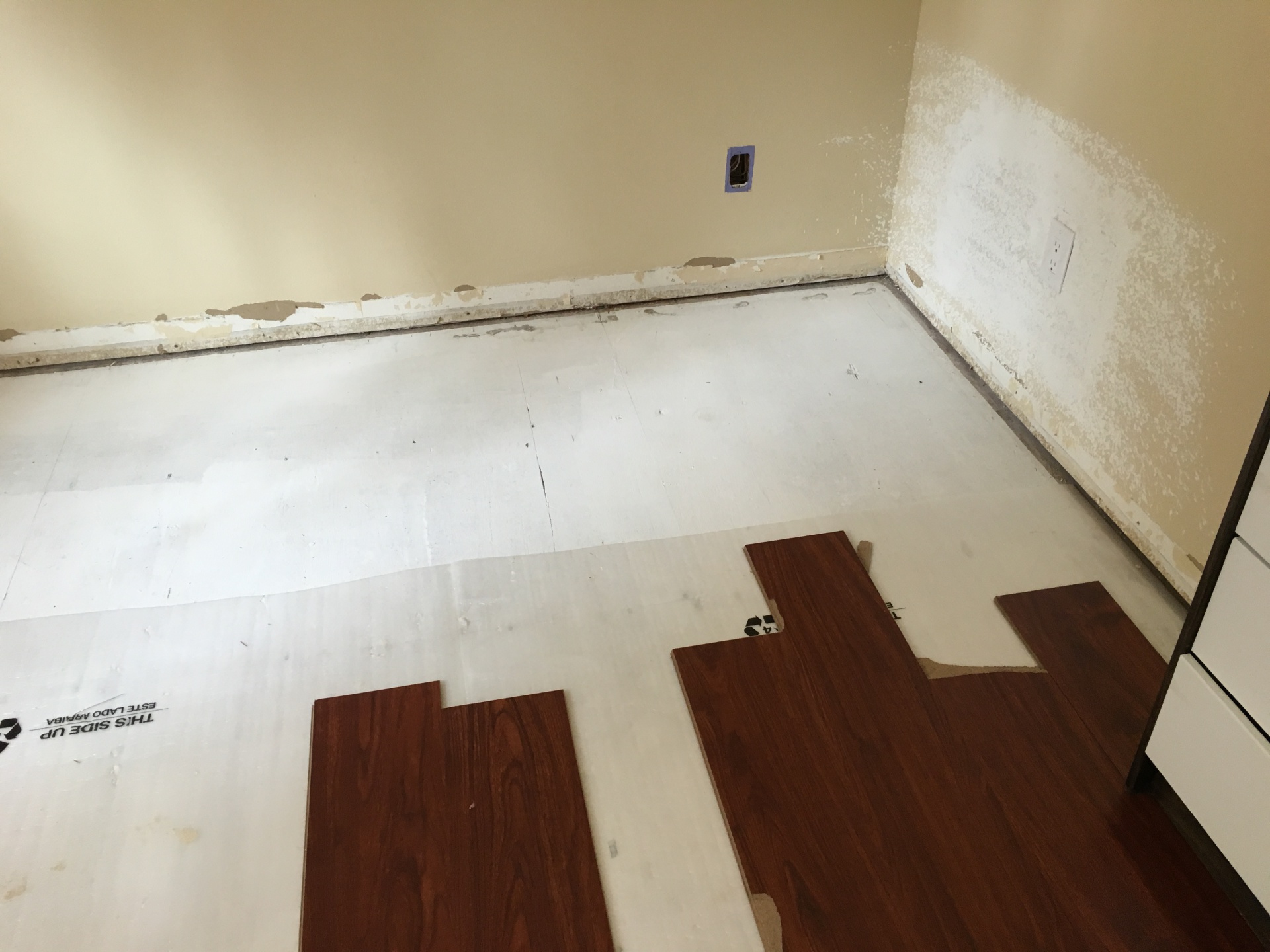 First, I ripped out a portion of the current flooring. It sucks living in a construction site so I'm trying to keep as much of the room in tact as possible even though it looks a little weird now.

I've decided to put down a layer of 3/4" plywood under the cabinet base to make up for the height difference once the new floor is installed. When the new floor is in and the base molding is installed you will never know!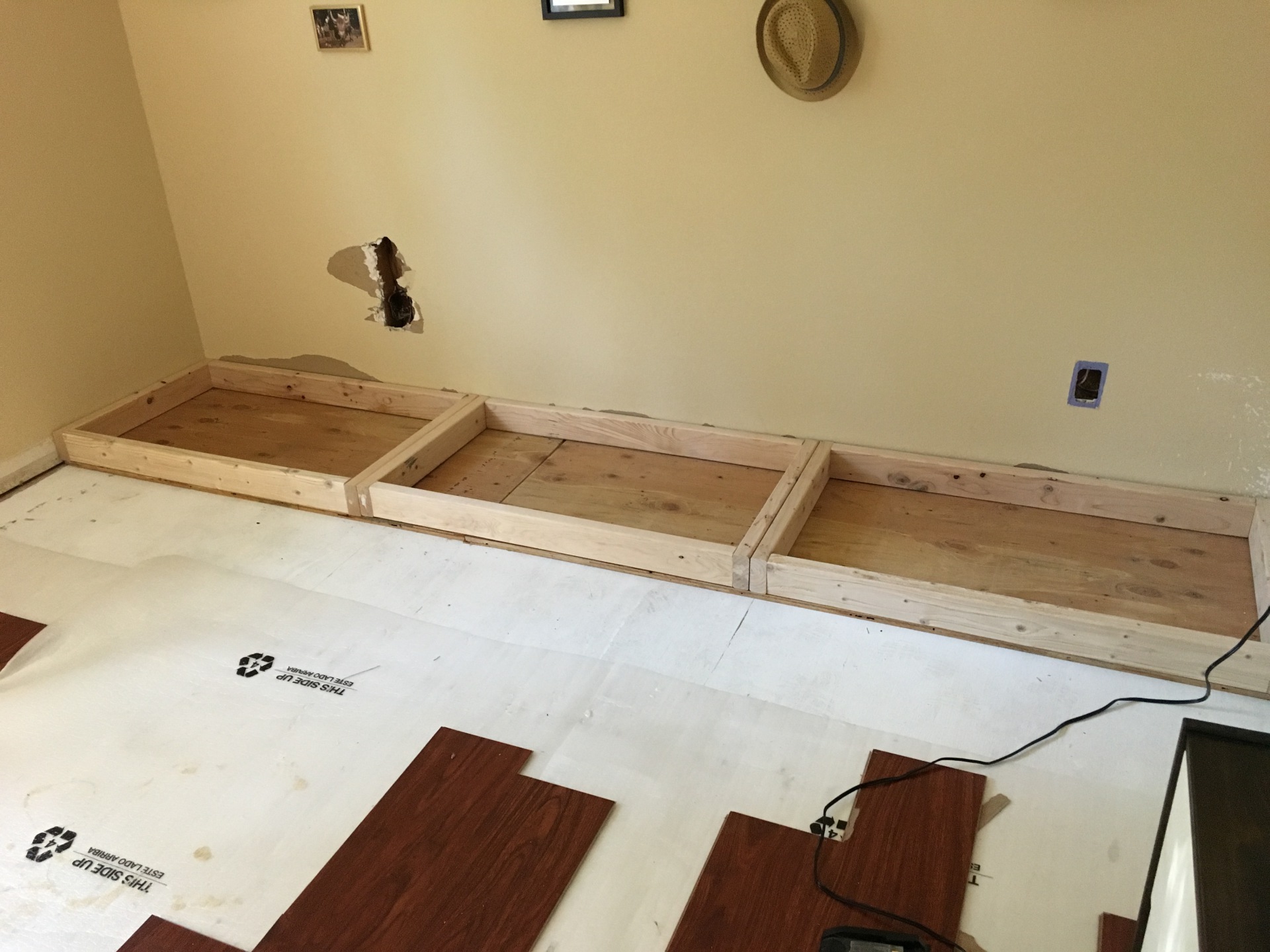 Plywood

  ​
You can see here, the cabinet bases are assembled and ready for the first set of boxes. I'm working very slowly on this project making sure everything is perfect before moving on to the next step.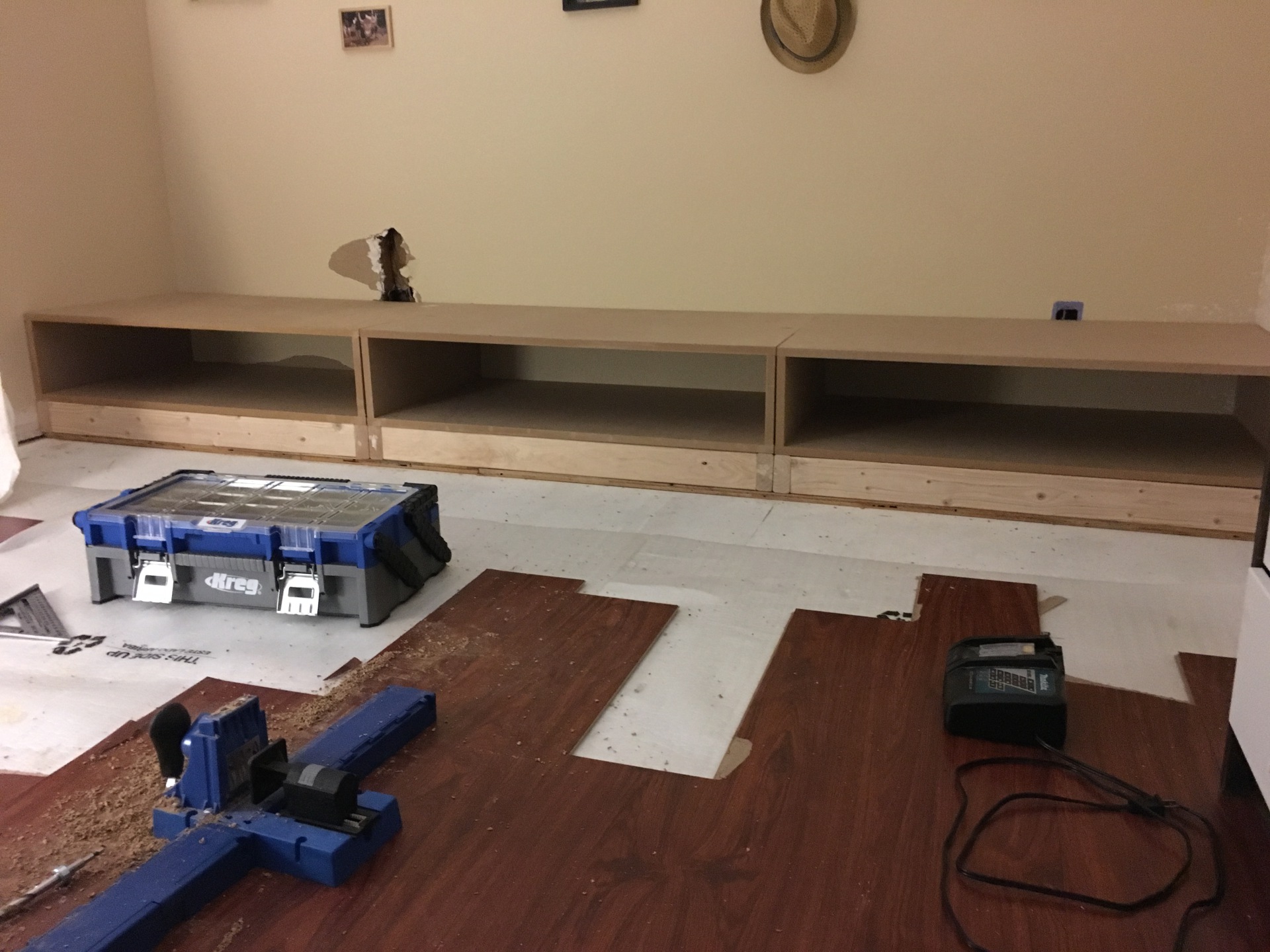 The first part of the wardrobe is the drawer boxes. All of the boxes in this project were relatively simple, just four sides. I made sure that the top and bottom boards sat on the sides, versus the sides supports screwing into the top, if that makes sense. It gave the boxes some added strength for when the larger boxes sit on top. To build the boxes, I measured each base front to back and decided how tall I wanted these boxes to be. I worked 1 box at a time to ensure everything would fit. I would hate to get all three boxes assembled only to find out they are too wide for the room. I assembled the boxes using pocket screws and once in place used pocket screws again to secute the boxes together. 

Drawers
Scare Me

...

But, I'm going to try them

anyway

.
Take a look at how I assembled the drawers in my
DIY 101
section.
The process was WAY easier than I thought it was going to be, I just took my time and went one step at a time. The drawers ended up even bigger than I had imagined. In the near future I will most likely add organizers to keep everything…well…organized.

After building these three drawers, I am much more confident to add drawers to other projects, they are going to make organizing my clothing and accessories so much easier!

More to come on the drawer front later...

Get it...drawer...front...hahaha...not funny...ok...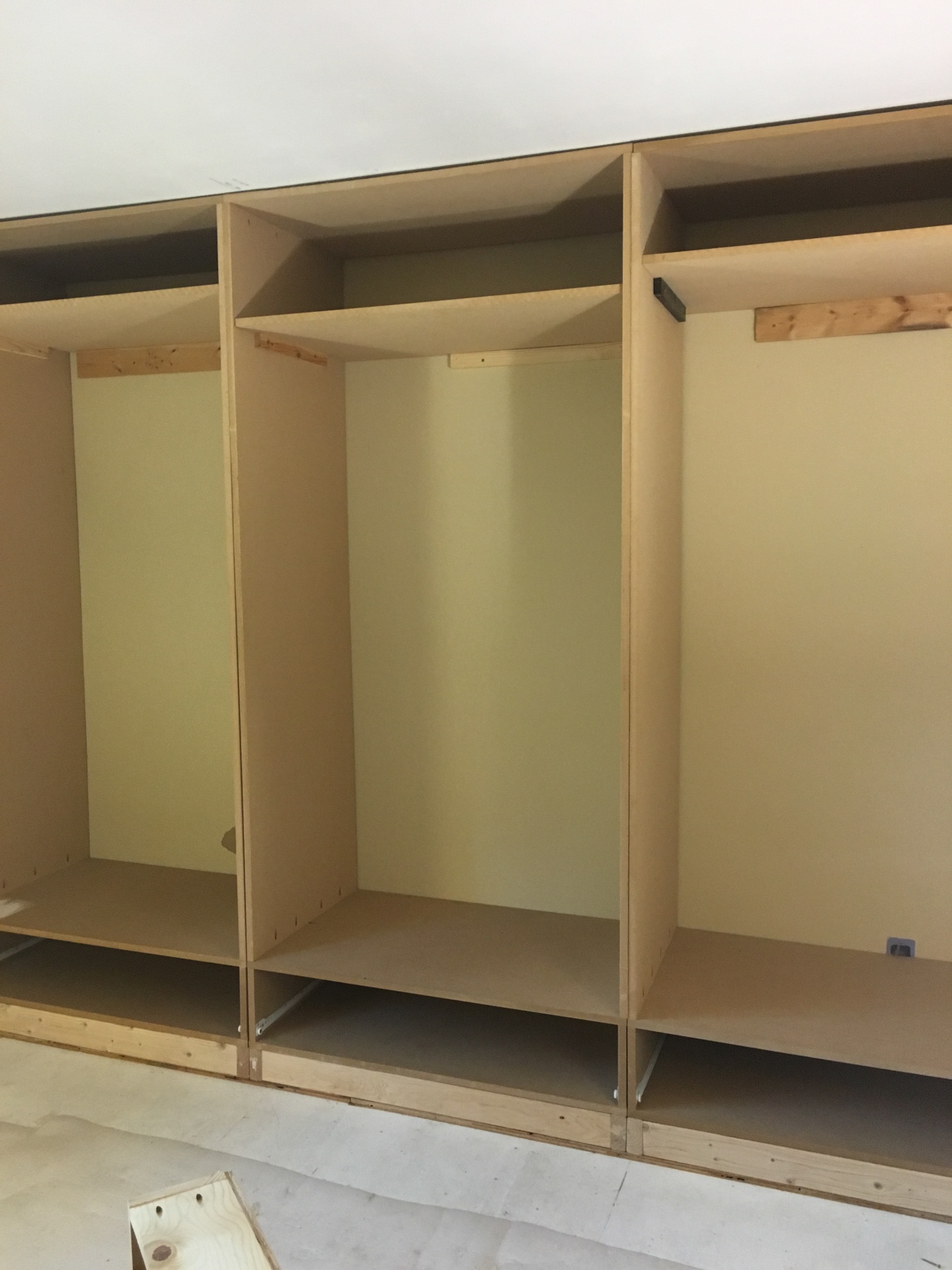 Cabinet Boxes!

     -Where the

clothes

hang...
The process to actually assemble the boxes was pretty simple. I decided to use pocket holes to attach the upper boxes to the lower, as well as to attach the top to the sides. We pre-drilled the pocket holes in the side boards, top and bottom. We first placed each side and screwed them into place. Once the sides of one cabinet were in place we secured the top board to the sides with screws, then moved on to the next cabinet.
And that was it! Easy-peasy!
After the upper boxes were constructed, I added shelves towards the top for storage as well as added stability in the cabinet.I began but carefully measuring the cabinets where I wanted the shelves to go and cutting down the MDF to size. I grabbed some 1x2's out of my scrap pile and went to work. For the instillation of the braces I measured from the top of the cabinet down 8" and tacked one side of the brace in with a nail gun. I level the brace and tacked in the other side. I then used inch and a half screws to firmly attach the brace to the side of the cabinet. I set the shelf on the brace and carefully held it in place while Ty leveled the shelf. Once the shelf was completely level I tacked the second brace into place and then screwed it in to make sure it was secure. I also installed a brace in the back, making sure to secure it into the wall studs for added stability.
Next comes the Fun Stuff: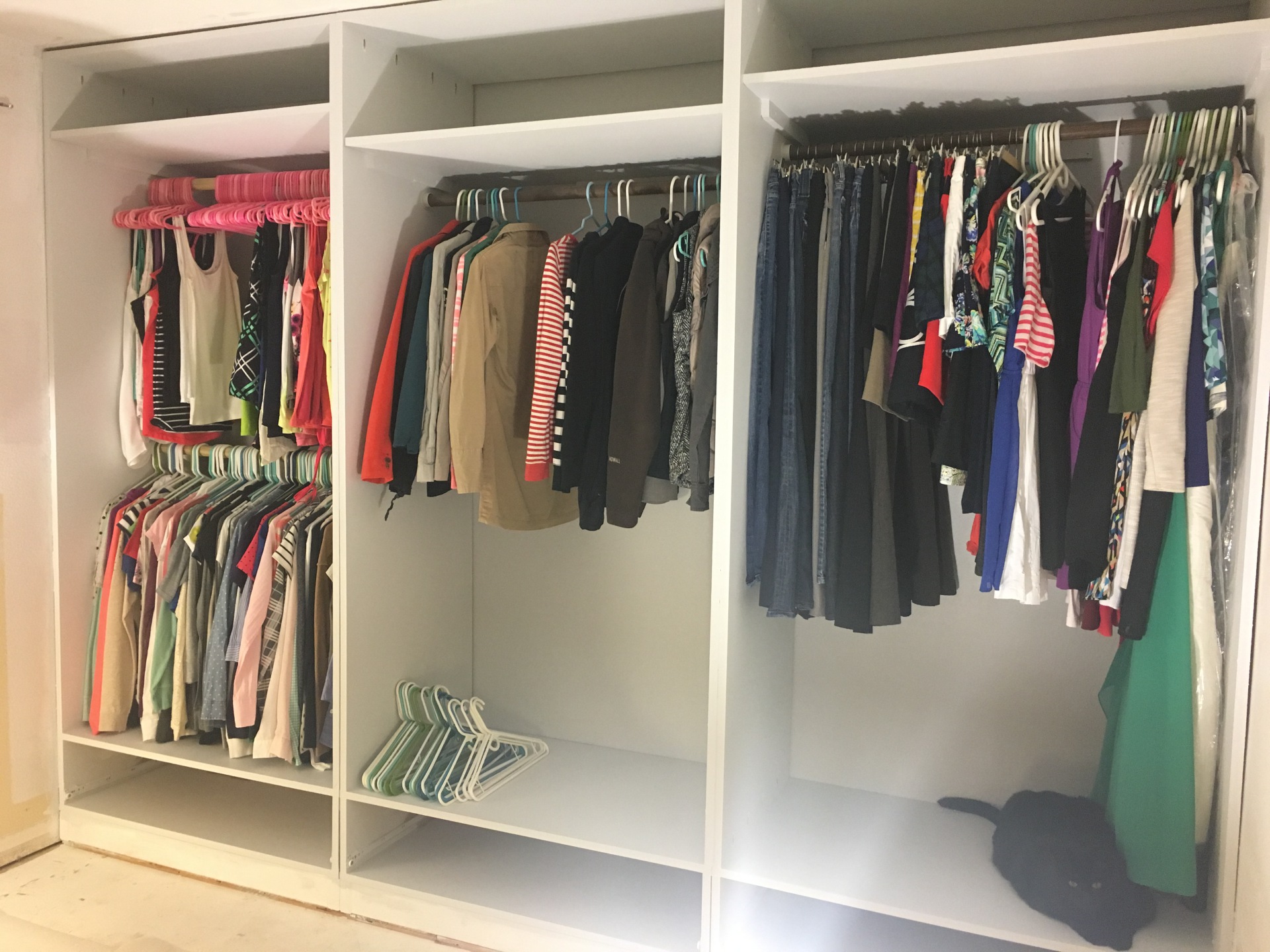 This is the part of the project where I drug my feet. I did not want to prime and clean and prime and clean then paint and clean and paint some more… Finally I got my second wind on the project and got it done. I knew the MDF would soak up the primer so I mentally prepared myself for a few coats. And it took even more coats than I was expecting….

Initially I had put on 2 coats of primer. Also, I had primed the front, cut edges first then primed the boxes and at the end went back and put another coat just on the front edges. So for every one coat the flat surfaces got, the edges got 2 coats.

The next day I take a look and I'm still not happy with the coverage you can tell it's just a little splotchy. Even though I really didn't want to I added another coat of primer just to make sure my final paint job would look be flawless.

When I started the first coat of paint I was very happy I had taken the time to do that third coat of primer. I was then hopeful that I would only have to do one coat of paint but that didn't happen.
The cabinets ended up with three coats of primer and two coats of paint before they were finally DONE.

BUT, the worst part is I'll have to go back and do the same process with the doors and drawer fronts when those are cut… but those will take even more prep work...
What Have I Gotten Myself Into?!?
This is the question I was asking myself all weekend. Starting the very long process of installing the drawer fronts and the cabinet doors.

I had boosted my confidence a little with the drawer building but I was still very nervous for the next few steps and I had no idea how long the process would take! Nothing difficult just time consuming.
Mind the Gap, or don't, Whatever.
It's no wonder since 1972 that there has been some settling and shifting in the house, who even knows if it was build straight in the first place! This does however, make fitting in square cabinets a little difficult. If you look at the top of the picture where the cabinet meets the ceiling there is a small gap and if you look really closely you can see that gap is VERY uneven. All I kept thinking was "oh my gosh, how am I going to hide that." Ok, I don't really say gosh but I decided to censor my actual phrase… F#%$@#%

I figured it out! And I think it made the process of installing the door a little bit easier. Trim! Good old custom cut trim boards and lots of caulking!

I took some leftover MDF and cut it into strips that were as long as each cabinet was wide. Then I took my 6 ft. level and made level line on the top front of the cabinets, stretching across all three cabinets.

Next I measured from the ceiling down to my line at the points where the boards would meet. Starting on the left my first measurement was 2.5" which went down to 2" which went to 1.5" which was about even so we rounded that last board to a straight 1.5". I used my jig saw to cut the boards at an angle. So with the un-even boards we installed them so the bottom of each board was at the level line I made. And if I measured correctly the tops of the boards should be at the ceiling.


Level, Even though it doesn't look like it!
That leaves a level surface to butt the top of the cabinet doors against. I will do my best to install the drawer fronts level which will give me a nice even rectangular area for my 6 cabinet doors. 
I'm planning to paint the MDF strip the same color as the cabinet doors. But I still haven't decided what color to paint the crown molding. I don't really know if you can call it "crown" molding. It's nothing fancy but it will do a perfect job. I think also painting it the same color as the cabinet door will help everything blend together but my guy is telling me to paint it white like the rest of the trim in the room. Maybe I'll do a Facebook poll.
Yeah! I'll put doors on the wardrobe… Why Not?
Those might be my last words… I guess I knew the doors would be the complicated part but I didn't think they would give me such anxiety. After the panic attack was over I was able to get started and make it through one set of doors!

I made sure to measure everything very carefully and multiple times. I did not want to cut a door to short and have to buy more MDF. Once my drawer fronts were installed I was able to measure front the top of the drawer front to the bottom of my newly installed trim board, taking off about a quarter inch for the gap, I cut the first board down. At this point it fits top to bottom with a little wiggle room, Perfect. I then measured to the OUTSIDE of the first cabinet and got the total width. Divide by two, less about 1/8" per door and you have the width of each cabinet door. For this cut I used the table saw to make sure it was going to be 100% straight, I do not want to stare at an uneven gap every time I get dressed in the morning. I did a test fit and everything seemed to be lining up nicely now it's time to install the hinges.

I learned so much about hinges in this process. Believe me, I did my research! I'll make an entire DIY 101 post on what I learned and link it here. I went with the full overlay hinges for frameless cabinets. Based on the door height I got three hinges for each door. Next to the hinges there was a handy little kit that included the drill bit and a plastic marking guide, seriously buy this. It was only $16 and worth every cent, you can find it here . I laid the door flat on the ground and marked where I wanted the hinges to go. I put one near the top and bottom and one in the middle, it wasn't rocket science. I marked my holed with the handy marking guide and grabbed my drill.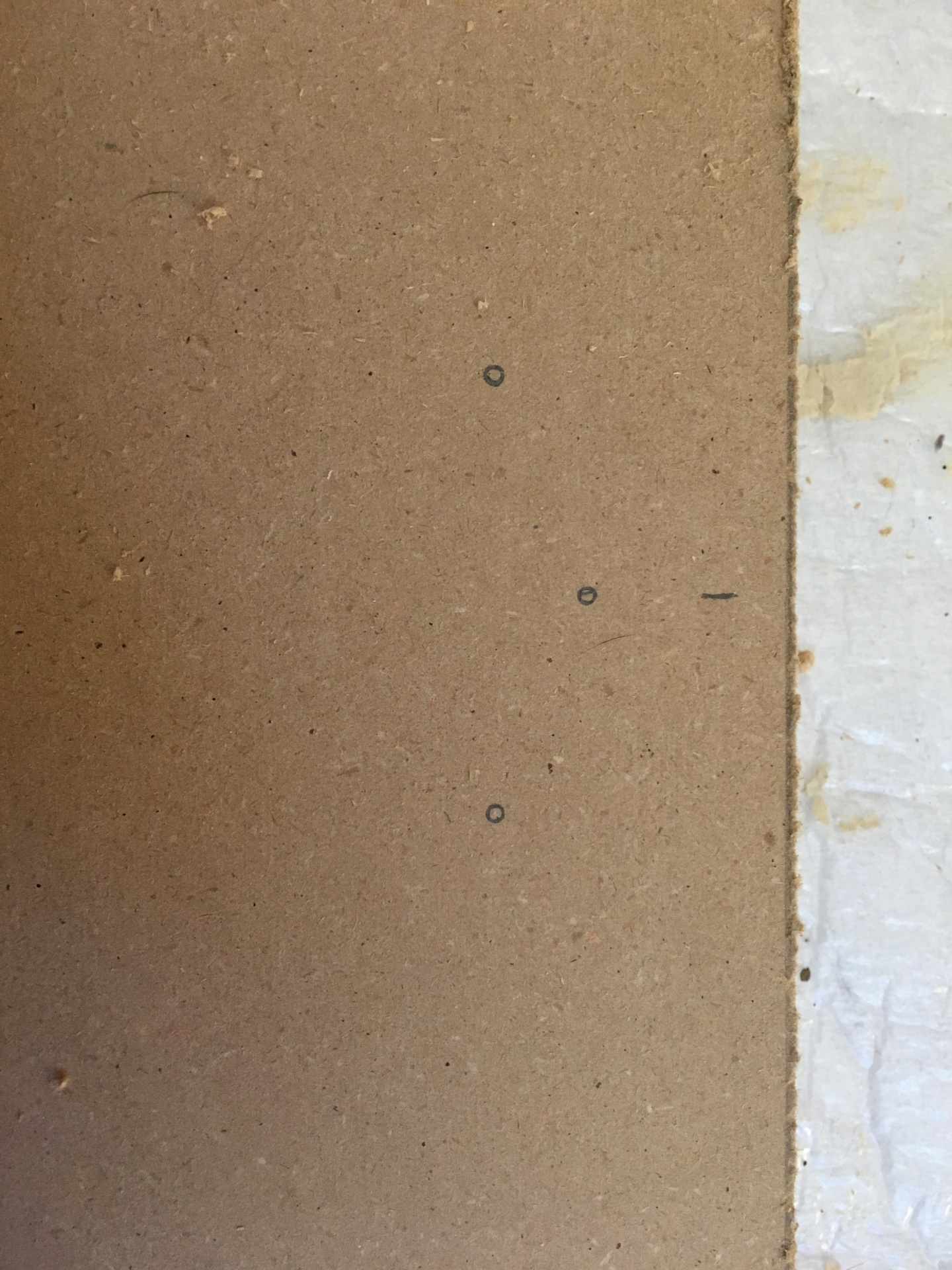 The template gave us the perfect spacing for the holes and the distance from the edge of the door. One thing that Ty was worried about was the hole for the hinge being so close to the edge and just ripping out but it seems to be strong enough with everything all put together….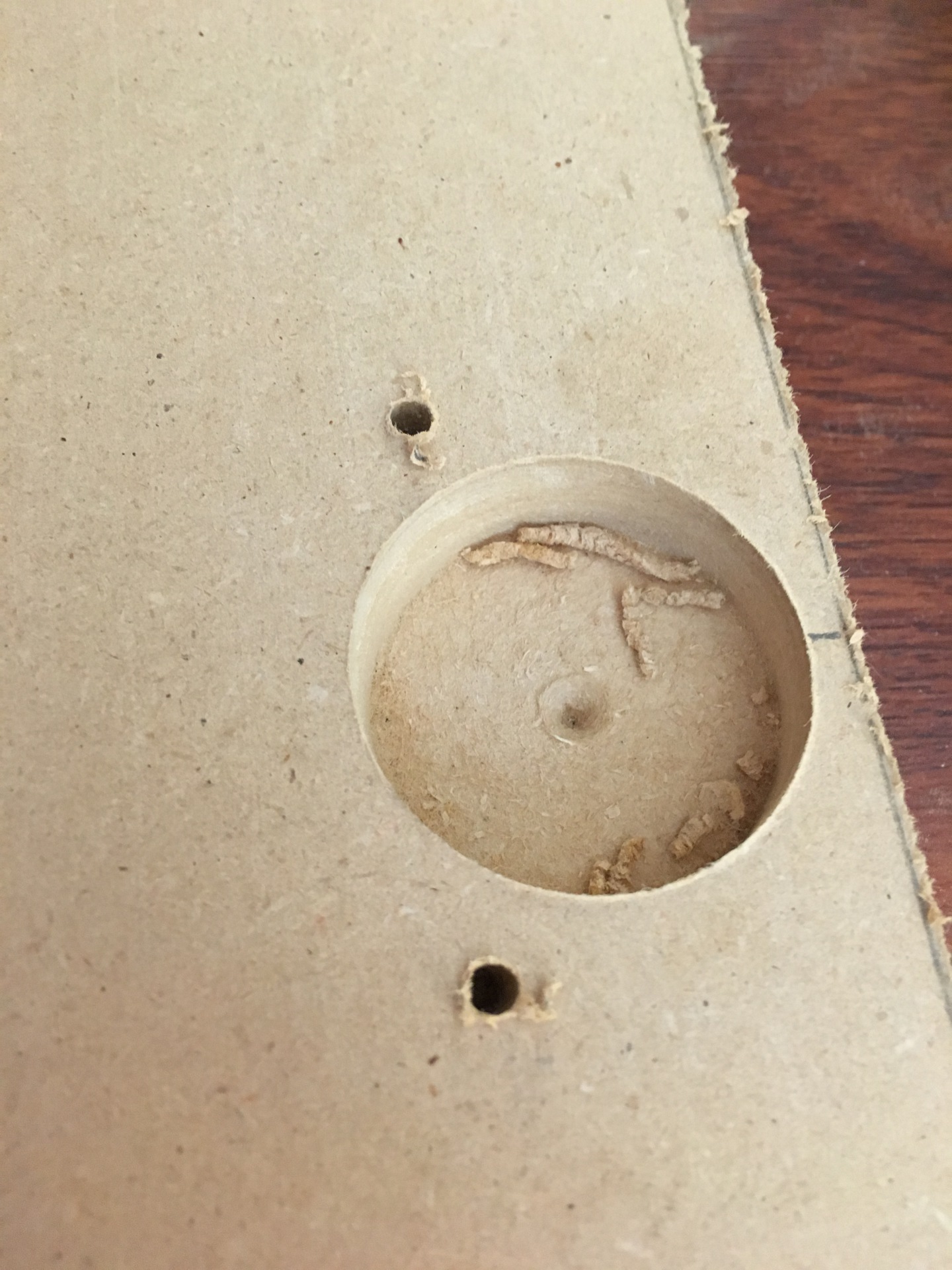 I could tell right away this was going to take a while and eat through my drill batteries. I enlisted the help of Ty and grabbed my spare battery and charger. While Ty was drilling the first hole I put the second battery on the charger and after every hole he was able to switch the battery which made the process a lot faster. 



While Ty drilled and installed the hinges on the first door, I was able to make lunch …yes, seriously, it took that long…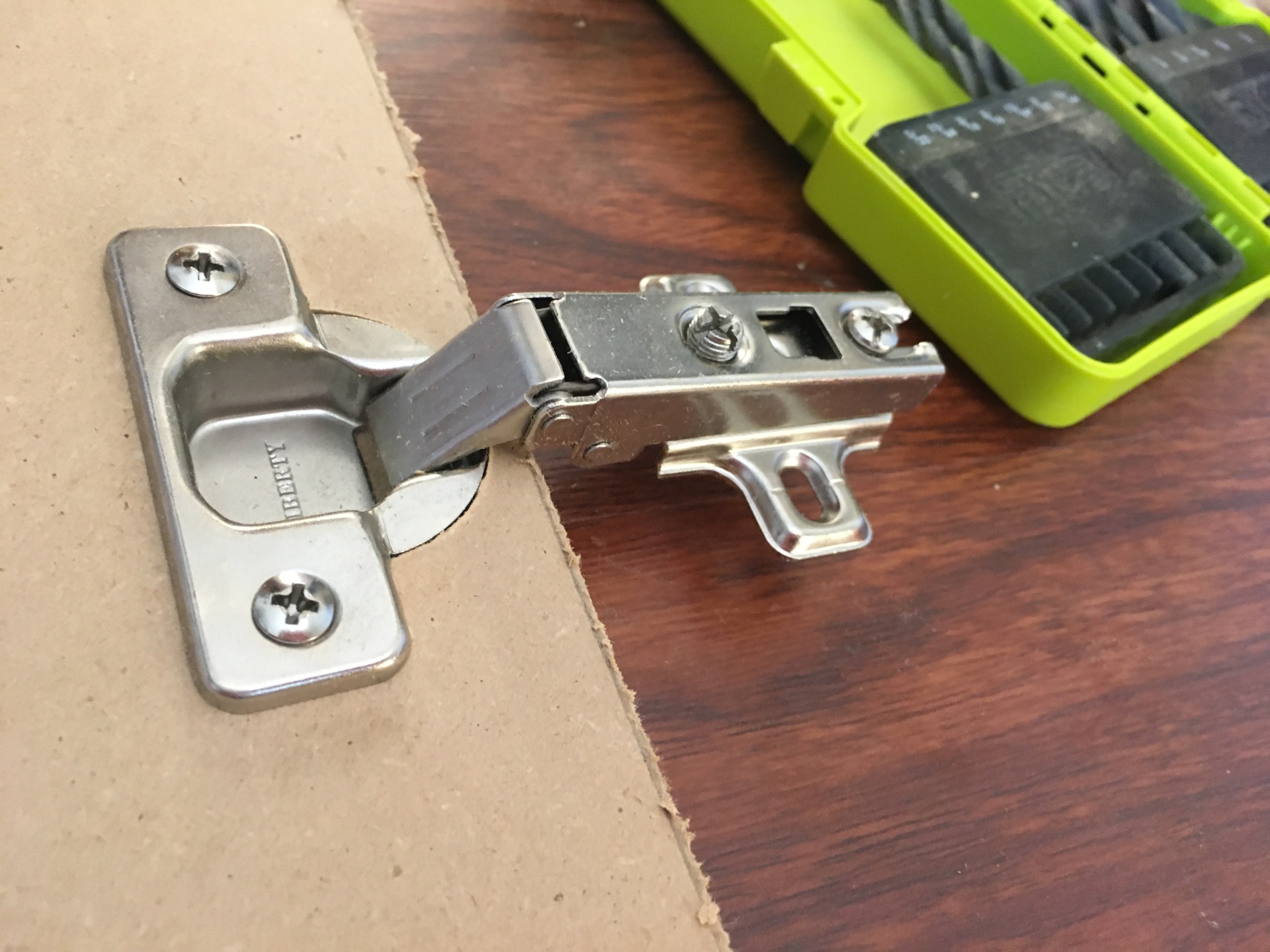 After we ate we were ready to attach the hinges to that cabinet and hang the door. This is a two person job.

Ty held the door up to mark the vertical location of each hinge. Then we used the included template to find the horizontal location. We predrilled the holes and were able to attach all three hinges in a matter of minutes.

It Worked! Door 1 of 6 is installed. We've got a long way to go!
Installing the doors seemed to get more and more difficult as the project went on. I'm not sure if I was just over it or maybe I was hungry. Whatever the reason, I can put that all behind me because the doors are hung! I can't believe this project has taken me all summer but I am so proud to say I am DONE (for now). I decided not to finish the doors until the rest of the room is complete. I am planning on adding wallpaper to the doors and drawer fronts and I would hate to get drywall mud on my wallpaper and have to redo anything. So I'll hold off for now and finish them once the room has drywall and paint. 
Now this is what I call progress!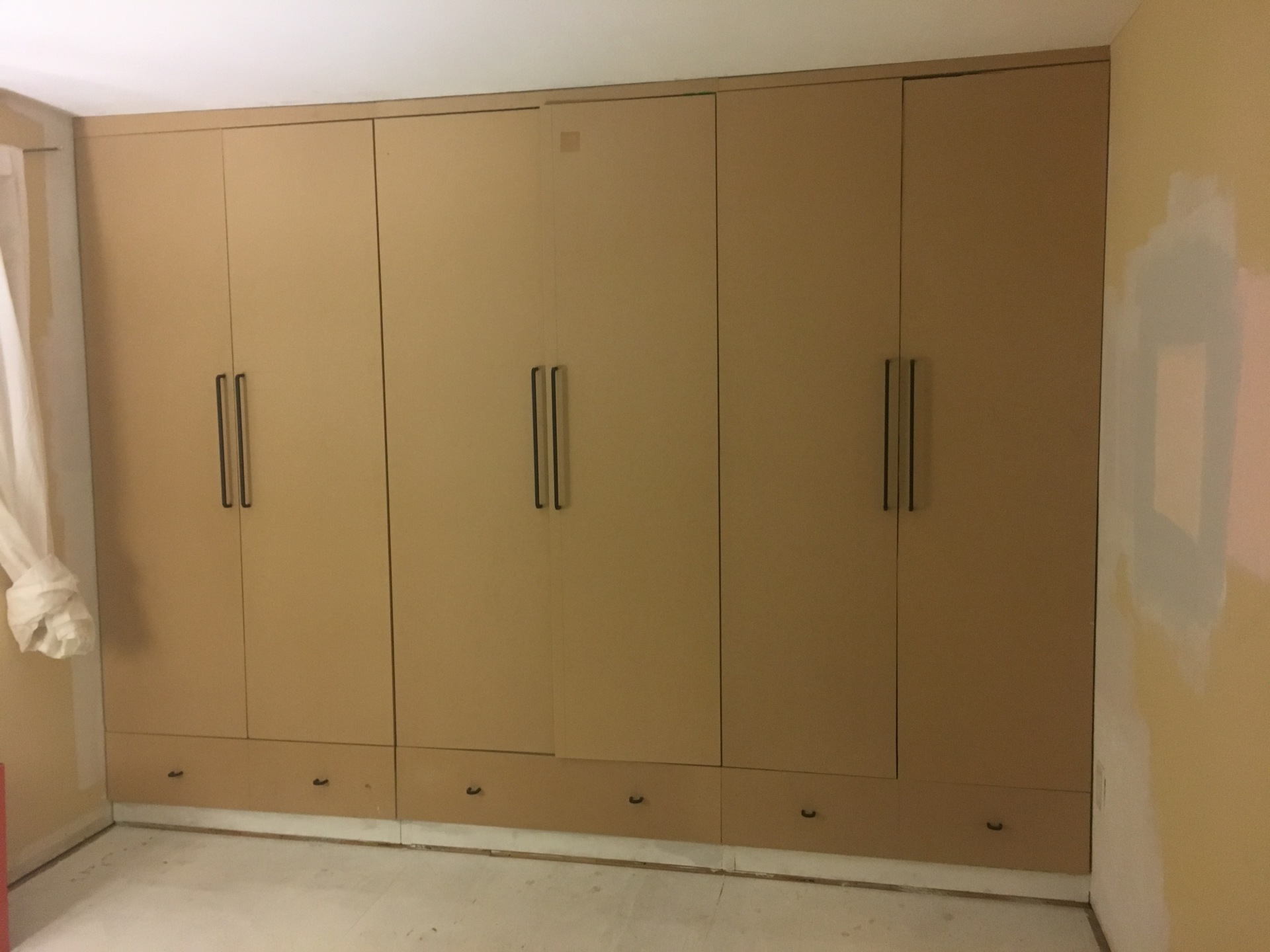 I spent hours analyzing what pulls to add to the cabinets. I really wanted a minimalist look but most of those didn't come with a minimalist price. Once I decided to put black wallpaper on the front my decision was basically made up. These black metal pulls are from Ikea I think they were between $8-14 per pair depending on the size. They are simple but very heavy and substantial feeling which I love. They will fade into the background of the wallpaper but still make a little statement of their own.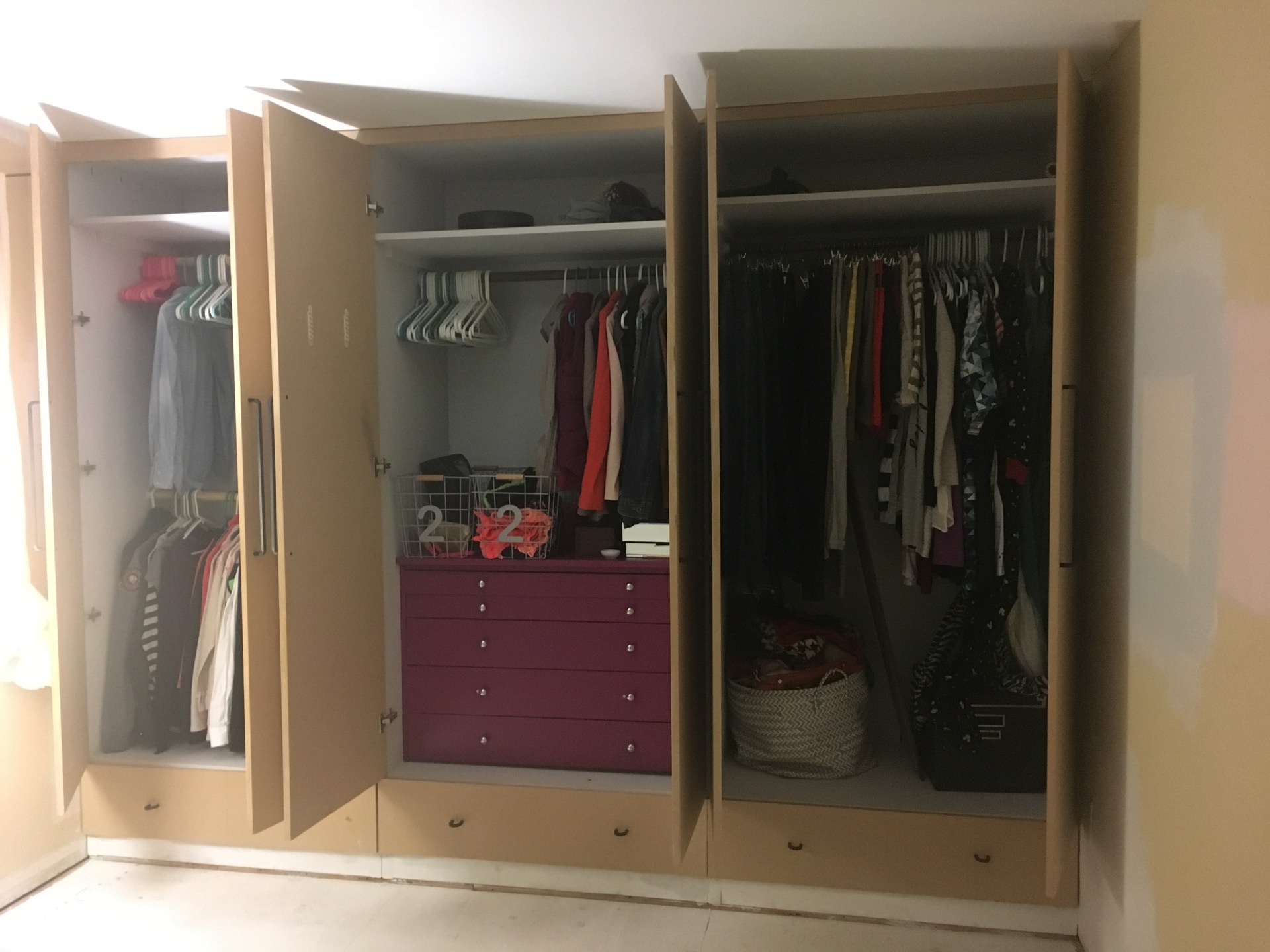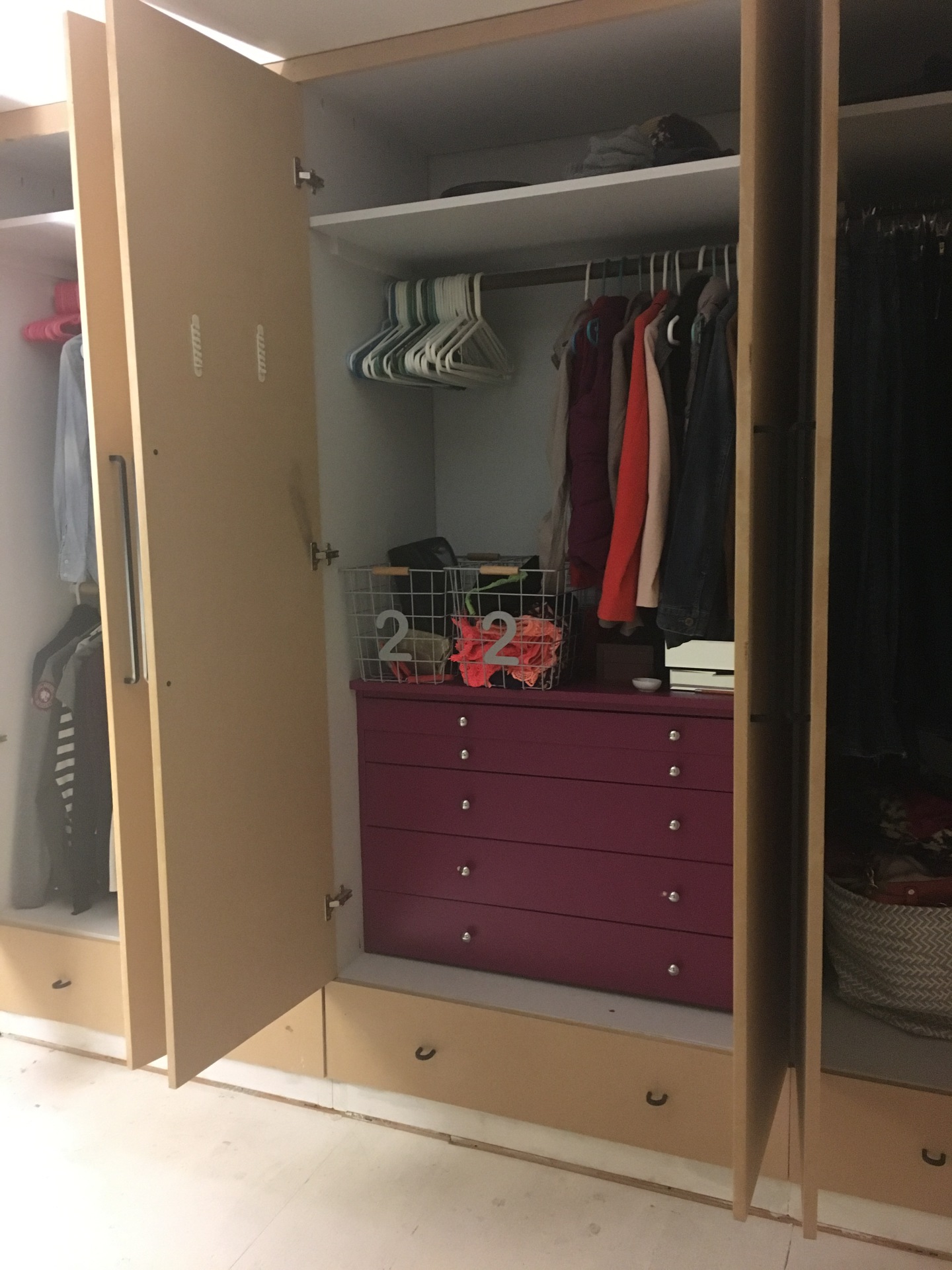 Check out the built in dresser here
I spent a little over $500 and one summer to create this master piece. The equivalent Ikea PAX system would have cost well over $2000, I think it was worth the extra time and the savings to have something that I am so proud of. I seriously thought I would never finish or that I would give up and run to Ikea and buy the PAX System. I stuck it out and ended up with the closet of my dreams. I can't wait to start organizing!
Do you have a project you thought you would never finish? Share yours below!